Revolutionise Your Practice With AI.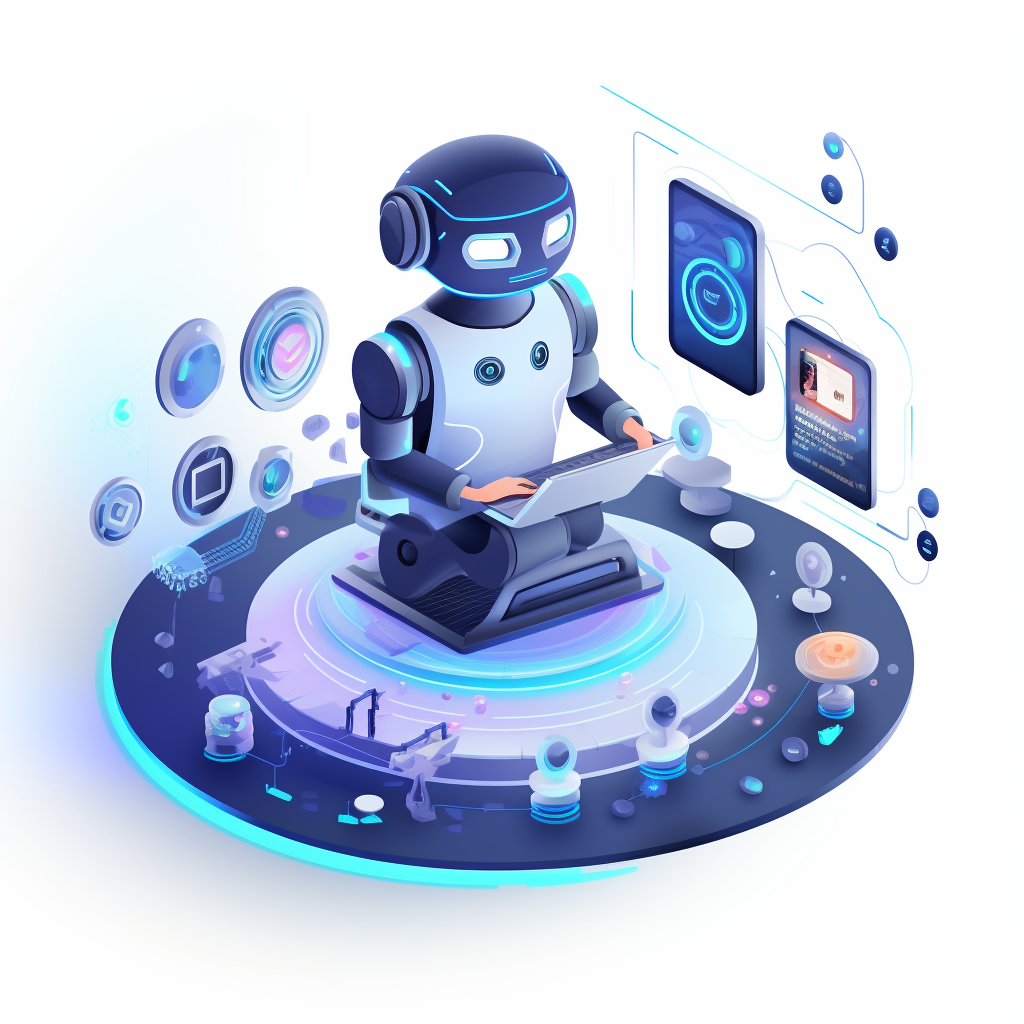 Optimize Your Practice: Enhancing Care With An AI Assistant & ChatGPT
In a rapidly changing world, healthcare professionals require intelligent, adaptive tools to stay ahead. Incorporating our SiteSage™ suite of AI-powered assistants into your operations, and attending one of our ChatGPT for Healthcare webinars, can profoundly transform patient interactions, streamline operations, and elevate overall efficiency. Don't just adapt to the future; define it with cutting-edge AI technology designed to optimise your practice in every aspect.
ChatGPT for Healthcare
We offer a variety of accredited ChatGPT courses tailored for healthcare professionals. Each course is designed to enhance your skills and knowledge of working with AI, and all are accredited for Continuing Professional Development (CPD) hours. Start your journey to mastery today!
AI Assistants in Healthcare
In the world of healthcare, the terms 'chatbot' and 'assistant' are used interchangeably. Our suite of SiteSage models, all powered by artificial intelligence (AI), exemplify this.
Natural Language Understanding: Our AI Assistants, powered by ChatGPT, can understand and respond to client inquiries instantly and accurately.
 Brand Personality Reflection: Customise the tone and language of the AI Assistant to mirror your practice's brand identity.
Simultaneous Conversations: Manage dozens of conversations simultaneously without compromising on quality.
Complete Transactions: Facilitate recommendations, complete transactions, and more, all in real-time.
Harness the power of AI to revolutionise your healthcare practice with SiteSage.
Addressing enquiries, your SiteSage AI Assistant promptly reacts and initiates a dialogue with your client. We will collaborate with you to guarantee that the SiteSage Assistant adheres to all your brand's standards and communicates in a manner that mirrors your company's character. Moreover, the Assistant has the capacity to manage thousands of dialogues simultaneously!
24/7 Accessibility and Support
Question: Are you finding it challenging to manage patient inquiries and appointments after office hours?
Response: It's important for healthcare providers to be accessible to their patients at all times, not just during office hours. Patients often have questions, need to schedule or reschedule appointments, or require immediate assistance outside of regular operating hours.
AI Solution: An AI-powered chatbot, such as SiteSage Sovereign, can provide 24/7 support by answering frequently asked questions, scheduling appointments, sending reminders, and providing immediate assistance in emergencies by directing patients to the appropriate resources.
Enhancing User Experience
Question: Are you looking for ways to enhance the online experience of your patients by providing them with detailed and nuanced answers?
Response: Providing detailed and nuanced answers is essential for an enhanced patient experience and to ensure that they have all the information they need.
AI Solution: SiteSage Sprint, being 'content aware,' uses the information on your web pages to provide more detailed and nuanced answers, enhancing the user experience by making the interaction more informative and personalised.
Reducing Confusion and Improving Efficiency
Question: Are you looking for ways to reduce confusion and improve efficiency in answering your patients' enquiries online?
Response: Reducing confusion and improving efficiency are crucial for patient satisfaction and for optimising the operations of your clinic.
AI Solution: SiteSage Spectra understands the context of the web page the user is on and combines this with its custom knowledge base to provide accurate and detailed responses, thereby reducing confusion and improving efficiency.
Sovereign is the flagship of our range, engineered bespoke to your needs. It interprets a user's intent, adding buttons and other control options to natural language understanding. Sovereign can be accessed across multiple channels, including WhatsApp and Facebook, and integrated with many standard business apps, such as Gmail, Notion, and Salesforce.
Companies believe that AI Assistants will gain importance for customer communication (CCW)
The average conversion rate of AI Assistant in some industries can reach up to (Tidio).
Is the average increase in sales brought about by implementing an AI Assistant (Outgrow)
Your SiteSage AI-Powered Assistant is ready to converse 24/7, eliminating the need for your patients to be put on hold or wait in queues. Whether it's Facebook Messenger, WhatsApp, Telegram, or others, your SiteSage can be integrated into your own website, or showcase its capabilities on any principal messaging platform. This provides you with infinite possibilities to access a significantly larger patient base.
Your SiteSage model can serve as a personal health advisor, providing a genuine individualised experience for your patients. It can be programmed to offer health guidance, suggest treatment options, and will recall all of your patients' preferences for their subsequent visits.
"
SiteSage Sovereign has completely transformed the way we interact with our clients. It's not only streamlined our appointment scheduling and property inquiries but also provided a personalised experience to our clients by answering their questions in real-time, any time of the day. The ability to integrate with our existing applications has made it an invaluable tool for our business."
"Using SiteSage Sprint has been a game-changer for my practice. It allows me to be more accessible to my clients by answering their questions and providing support even when I am not available. It is incredibly intuitive and has been a great help in managing my appointments and providing information on my services. It's like having a personal assistant that never sleeps."
"We implemented SiteSage Spectra in our clinic, and the results have been remarkable. It's not just a chatbot; it's like having an extra member of staff that is available 24/7. It helps our patients with booking appointments, answering common questions, and providing valuable information about our services. Our staff can now focus on providing the best care possible without being overwhelmed by administrative tasks."
Book a Demo and Enjoy a 10% Discount on All Models!
Feel free to get in touch to schedule a demo of our AI-powered Assistants for Healthcare. We would be delighted to extend a 10% discount on any SiteSage model you choose to commission.