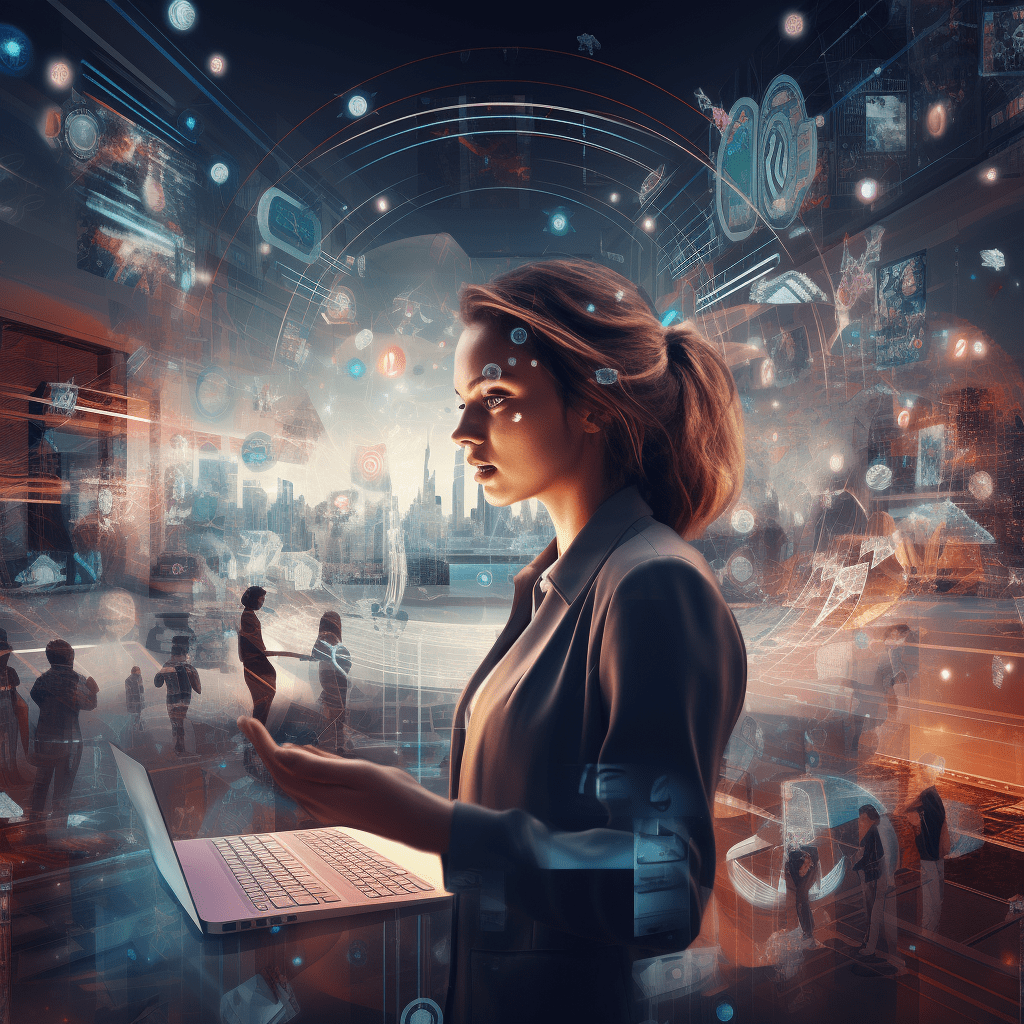 LIVE WEBINAR
ChatGPT for Marketing: AI Prompts for Leading in the Digital Age
Unleash the power of AI in your MARKETING strategies with the "ChatGPT for MARKETING: AI Prompts for Leading in the Digital Age" course. Delve deep into the realm of prompt engineering, exploring how chatbots and AI-driven solutions can revitalise the efficiency and dynamism of your MARKETING operations. This course isn't just about MARKETING—it's about pioneering the next wave of digital evolution in the industry. From harnessing AI for brand consistency to redefining customer engagement, we've crafted this course keeping in mind the ambitions of today's MARKETING maestros.
This course is a LIVE, instructor-led webinar that can be accessed globally with an internet connection.
Delegates will access a FREE Prompt Library consisting of 1000+ prompts, and gain CPD Accreditation worth 7 hours, culminating in a personalised certificate. For further mastery, an option to achieve the "Prompt Master" status via an end-course test is available. Additionally, delegates are invited to our exclusive Discord and WhatsApp communities for networking and support. Bookings are through Eventbrite, with Early Bird discounts and a full refund policy.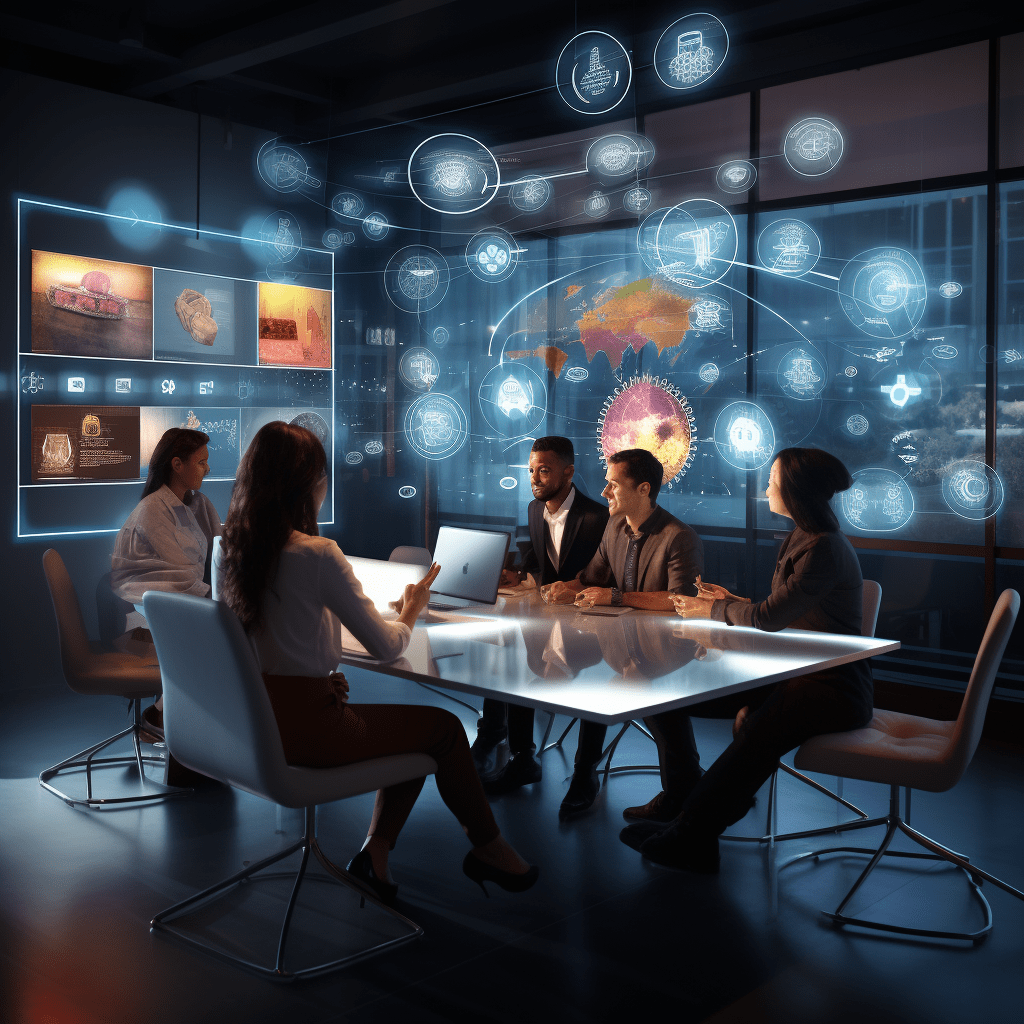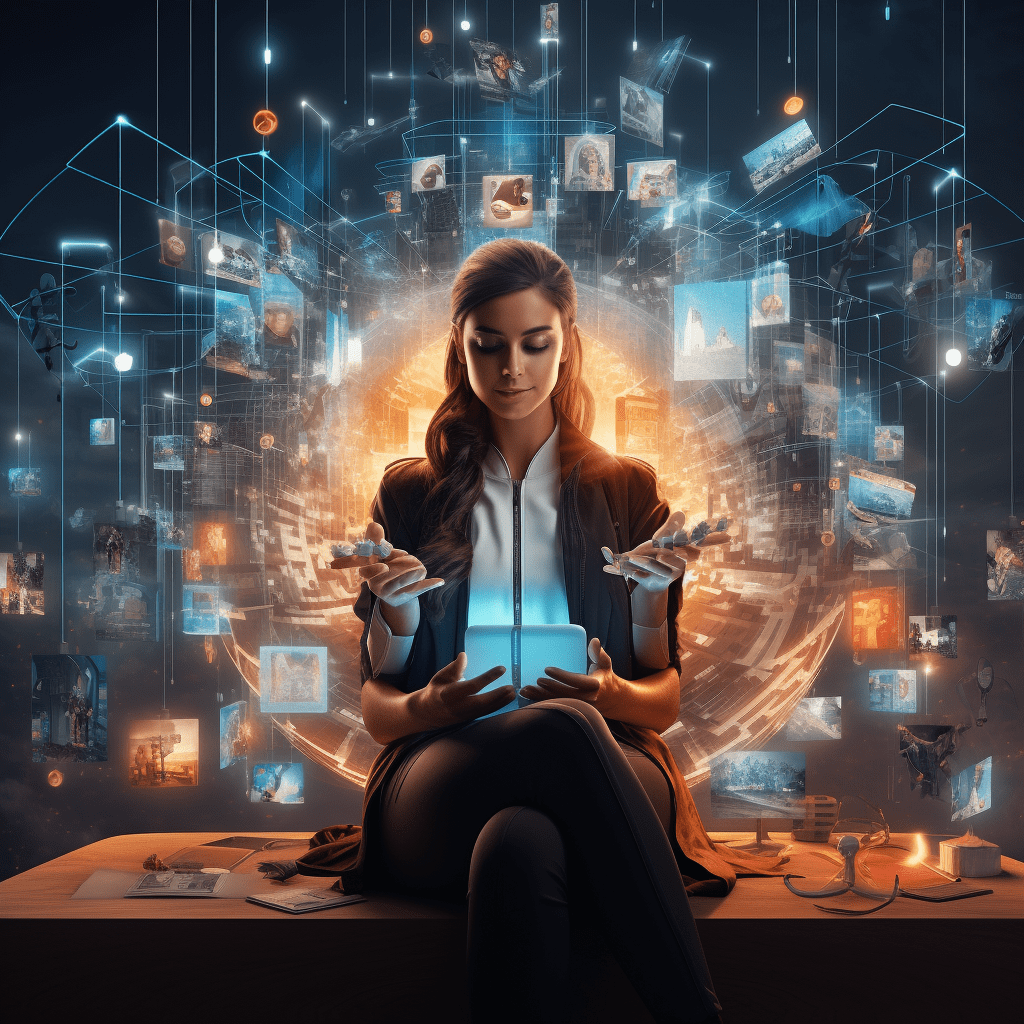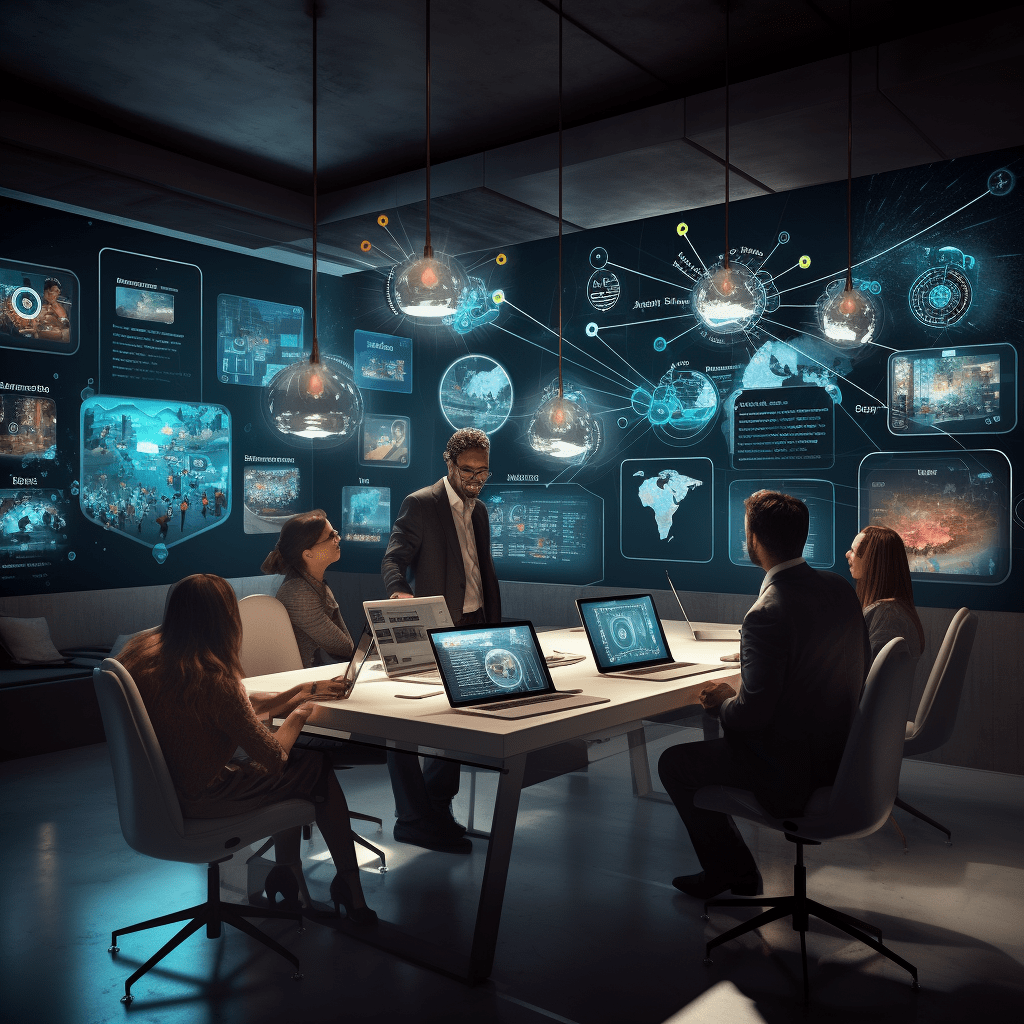 Course Overview:
The course offers an exhaustive study into the intricate world of AI, with a keen focus on prompt engineering. It starts with foundational insights into AI, moving on to an in-depth analysis of how prompts can shape business outcomes. Attendees will gain expertise in crafting effective prompts for varied business scenarios including email communication, data analysis, social media engagement, and more. The syllabus culminates with advanced sessions on ethics, data security, and influential marketing.
Course Objectives:
Gain a foundational understanding of AI and its evolution.
Master the art of prompt engineering for various business applications.
Enhance communication strategies with AI-powered content suggestions.
Implement AI-driven strategies in email, document creation, social media, and marketing.
Maintain brand consistency and voice in AI outputs.
Understand the ethical considerations in using AI for MARKETING.
Dive into the world of visual marketing with AI.
Discover advanced techniques and tools in AI for MARKETING.
---
🌟 Session 1: Foundations of AI & Generative Models
🌐 AI Overview

What is AI & AGI?
Large Language Models: Basics and Beyond

📖 Language & Tools

Natural Language Processing (NLP) and NLU
Overview: ChatGPT, Claude, Bard, Bing
Differentiating AI Tools
Playground vs. Chat

⌛ AI Evolution & Ethics

Historical Milestones: From Rule-based to Deep Learning
Ethical Considerations in AI
Understanding Model Biases
Addressing Bias: Pros, Cons & Challenges

🛠 AI Limitations & Applications

Recognising Model Limitations & Pitfalls
Practical Use Cases Across Sectors
---
🌟 Session 2: Prompt Engineering Foundation
🧠 Deep Dive & Psychology

Crafting Effective Prompts
The Psychology Behind Engaging Prompts

🎭 Role-play & Proposals

Role-play Simulations: "Act as a…"
Crafting Proposals: "Propose a deal for…"

🤝 Customer Understanding

Engaging with Users: "From the Perspective of…"

💾 Transfer Learning & Context

Chats and Transfer Learning
Effective Prompt Crafting for Contextual Results

🗣 Elicitation & Chain-of-Thought

Techniques: "Explain like…", "Expand on…", "Act as…"
Single & Multishot Prompts Exploration

🔍 Feedback, Safety & Evaluation

Iterative Design & Feedback Loop
Safety Measures with AI
Moderation & Harm Prevention
Systematic Evaluation of AI Responses

❓ Handling Ambiguities

Clarifying Prompts
Avoiding Ambiguous Instruction Pitfalls
---
🌟 Session 3: Prompt Engineering for Universal Business Applications
📈 Introduction

The Importance of AI-aided Business Tools
Relevance of Prompt Engineering Across Functions

🎙 Establishing Corporate Style & Tone with AI

Importance of Brand Consistency in AI Outputs
Crafting Prompts to Reflect Corporate Voice and Tone
Evaluating and Refining AI Responses for Brand Alignment

💌 AI in Email Communication

Crafting Effective Email Subject Prompts
Personalising Email Content Using AI
Automation: Scheduling, Follow-ups, and Sorting with AI Assistance

📄 Document Creation & Refinement

AI-assisted Template Generation
Editing & Proofreading with AI: Tailoring Tone and Style
Generating Summaries and Abstracts

📊 Spreadsheets & Data Analysis

Data Entry & Automation Using AI
Predictive Analysis & Forecasting with AI-driven Prompts
Visual Representation: Charts, Graphs & Data Visualisation Aided by AI

🖥 Slide Presentation Enhancement

AI-Driven Design & Layout Suggestions
Content Refinement: From Bullet Points to Narratives
Audience Engagement: Crafting AI-aided Polls & Interactive Segments

📱 Social Media Strategy & Engagement

Tailoring Content for Different Platforms with AI
Engagement Analysis & Predictive Trends
Content Scheduling and Automation

🤖 AI-assisted Collaboration Tools

Virtual Brainstorming & Idea Generation
Task Management & Prioritisation Aided by AI
Meeting Notes & Minutes: AI-driven Summaries and Action Points

🌿 Best Practices & Ethics

Keeping Authenticity in AI-Generated Communications
Respecting Privacy & Data Protection
Avoiding Over-reliance: When to Trust and When to Question AI Outputs
---
🌟 Session 4: AI Foundations in Marketing Strategy
🖋 AI in Copywriting

Creating Catchy Headlines and Ad Copy
Using AI to Emulate Brand Voice and Maintain Consistency

🛍 Customer Journey Personalisation

AI-Driven Audience Segmentation
Crafting Personalised User Experiences

🔍 AI in SEO

Advanced Keyword Research with AI
AI-Powered Content Optimisation & Link Building
---
🌟 Session 5: Visual Marketing with AI
🎨 Graphic Content Generation

Overview of Dall-E 2 and Midjourney
Crafting Visuals that Resonate with Target Audiences

🎬 AI in Video Marketing

Video Scripting and Storyboarding
Video Metadata Optimisation
---
🌟 Session 6: Social Media Mastery with AI
📣 AI-Powered Social Media Strategies

Predicting Viral Trends
Tailoring Content for Platform-Specific Audiences

📝 Crafting and Refining Content

Drafting and Refining Social Media Scripts
Crafting Engaging Posts and Stories

⏰ Automation in Social Media

Overview of AutoGPT and Other Scheduling Tools
Ensuring Timely and Relevant Content Posting
---
🌟 Session 7: Advanced AI Techniques in Marketing
🚀 Deep Dive into AI Models

Differences and Unique Features: GPT-3.5 vs GPT-4
Predicting the Next Wave: Emerging AI Tools and Capabilities

🔌 Plugins, Extensions, and Integration

Enhancing Marketing Software with AI
Streamlining Marketing Efforts through Automation and Integration
---
🌟 Session 8: Ethics, Authenticity, and Data Security in AI Marketing
🌿 Ethical Considerations and Authenticity

Transparency in AI-Powered Marketing Campaigns
Ensuring Genuine and Authentic Brand Messages with AI Assistance

🛡 Data Privacy and Security

Handling User Data with Care
Best Practices for AI-Driven Marketing Data Collection and Storage
---
🌟 Session 9: Content and Influencer Marketing with AI
📝 Content Marketing & AI

Content Strategy Development
Blog and Article Generation

🌟 AI in Influencer Marketing

Identifying Potential Influencers
Crafting Campaign Strategies with Influencers
---
🌟 Session 10: AI in Event Management and Product Launches
🎉 Event Marketing & AI

Event Planning and Promotion
Post-Event Analysis

🚀 Product Launch & AI

Pre-launch Market Analysis
Post-launch Feedback Collection
---
🌟 Session 11: Customer Engagement and Loyalty with AI
💡 Customer Insights & AI

AI-Driven Customer Feedback Analysis
Predictive Customer Behaviour

🎁 Loyalty Programmes & AI

Personalised Loyalty Programme Offers
Feedback on Loyalty Programmes
---
🌟 Footnotes:
1. Given the dynamic and rapidly evolving nature of Artificial Intelligence, this syllabus is subject to periodic revisions. While the syllabus might undergo modifications between its first publication and a course presentation, its core essence will remain steadfast. Our commitment is to ensure that the content always mirrors the latest advancements in AI and reflects the most contemporary generative AI tools available.
2. This syllabus serves as a comprehensive overview of potential topics for the course and is not an exhaustive list of what will be covered during any specific presentation. Each course iteration is tailored uniquely based on the needs and requirements of the attending delegates. As such, certain topics may be omitted if they are not deemed relevant for a particular group. Rest assured, regardless of the topics covered, the primary objectives of the course will always be met.
FREE Prompt Library
Delegates will receive a comprehensive library of prompts in either PDF or Notion format, covering a wide array of topics and tasks. These prompts can be utilised as a valuable daily resource.
CPD Accredited
This course is accredited for 7 CPD hours.
Course Certificate
A personalised certificate will be presented to all who successfully complete this course.
Prompt Master
"Prompt Master" status can be attained by successfully passing an optional end-of-course test.
Discord Server
Delegates will have the opportunity to join our exclusive Discord server and WhatsApp communities. This allows them to connect with others who have completed a Duforest AI course. These resources provide a platform for sharing experiences, discussing best practices, and seeking ongoing support from Duforest AI.
QUERIES
Please email educate@duforest.ai
DATES
26 October 2023
28 November 2023
PRICES
£299 – Early Bird
£349 – Standard
FORMAT
This course is a LIVE, instructor-led webinar that can be accessed globally with an internet connection.
TIMING – London time
Registration from 08:45
The course start promptly at 09:00 and ends at 17:00
There will be a 15 minute break both morning and afternoon. There will be a 30 minute break for lunch.
BOOKINGS
All bookings are handled by Eventbrite
Early Bird prices apply up to 30 days before the course
Full Refund up to 30 days before the course

SiteSage Suite:
AI Chatbots Tailored for Every Business Need
SiteSage Spark: An AI-powered chatbot tailored for WordPress sites, offering basic support and automation with distinctive GPT-3 features.
SiteSage Surge: An advanced chatbot merging your unique data with GPT-4 mastery, delivering personalized, brand-reflective interactions on your website.
SiteSage Spectrum: A versatile AI chatbot with guided logic, integrating across various platforms, and compatible with multiple Large Language Models for enhanced communication.
SiteSage Sovereign: The pinnacle of chatbot technology, seamlessly integrating with business applications to offer a comprehensive digital assistant experience.
Would you like this course exclusively for your team?