AI Mastery: Educate. Strategise. Innovate.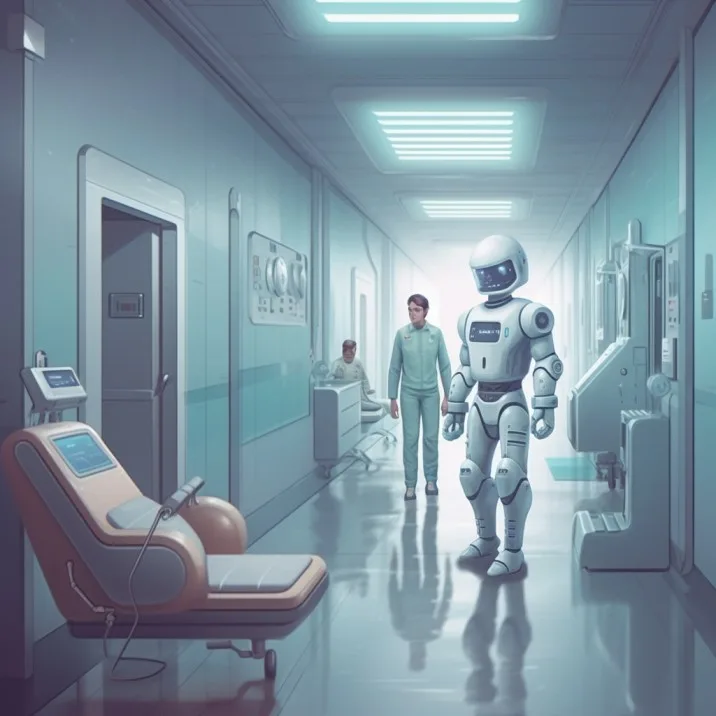 Revolutionise your patient engagement with our premier AI healthcare chatbots. Duforest AI offers a comprehensive range of chatbot services specially designed to meet the unique needs of chiropractic, physiotherapy, osteopathy, and dental clinics. Our offerings include four distinct chatbots, each with advanced capabilities and proven effectiveness in reducing patient drop-out rates.
Our AI chatbots don't just rely on a set of rules; they leverage natural language understanding and a myriad of information sources to deliver frictionless and effective patient interactions. Unlike conventional chatbots, ours can handle complex conversations and understand a whole paragraph of patient needs without a hitch.
We have trained some of our AI chatbots on more than 100,000 real patient chats. This extensive learning experience empowers them to understand and effectively respond to a vast array of healthcare queries.
A primary challenge for many healthcare clinics is addressing repetitive patient queries that eat into valuable staff time. We've solved this problem by integrating our AI chatbots on your website, guiding patients to the information they need within just 2 clicks. This approach significantly decreases the bounce rate while increasing engagement and conversion rates.
Our AI chatbots also automate tasks, freeing up your staff to handle more complex cases. Common applications include answering patient questions instantly, receiving messages, completing actions, and escalating to live chat when necessary.
Furthermore, we offer chatbot services for website navigation and appointment scheduling. Our chatbots use natural language understanding to help patients navigate your website swiftly and effectively. They integrate seamlessly with your existing workflow, guiding each patient according to their needs to find the pages they require in the shortest time possible.
Explore a world of possibilities with Duforest AI's chatbots. Improve patient satisfaction and increase efficiency in your healthcare clinic today.

Our AI chatbots serve as a transformative conduit for enhanced patient-provider communication, bringing a wealth of benefits to both healthcare providers and patients.
For patients, our chatbots offer immediate, personalised assistance, providing them with the ability to ask questions, receive symptom guidance, and schedule appointments. Particularly beneficial for those with chronic conditions or those uncomfortable with in-person conversations, our chatbots offer an accessible and approachable alternative.
These chatbots also play a pivotal role in monitoring patient status, providing timely and clinically significant alerts to both patients and providers. This real-time monitoring enables quick intervention during adverse events, paving the way for improved health outcomes and increased patient satisfaction.
For healthcare providers, the advantage of using our chatbots is twofold. Firstly, they automate routine information exchange, freeing up valuable time for care managers to concentrate on high-acuity interactions. Secondly, they provide valuable insights into patient reactions, updates, and progress, aiding in early interventions and more personalised patient care.
Embrace the future of healthcare communication with Duforest AI chatbots – offering cost-effective patient journeys, better clinical outcomes, and a streamlined path to finding the most suitable clinicians.

Duforest AI presents an innovative approach to healthcare accessibility with our range of 4 chatbots. These smart chatbots ensure clinical services are just a click away, anytime, anywhere, even beyond regular office hours. This is not just convenience; it's transforming patient care.
Studies show that quick, easy access to information, facilitated by our chatbots, leads to improved patient outcomes. By providing round-the-clock support, we ensure immediate assistance to patients without waiting for appointments, crucial for those in remote areas, with mobility issues, or tight schedules.
Not just a tool for information, our chatbots also serve as a culturally sensitive digital health aid, effectively combating stigmatised diseases in sensitive populations.
Most importantly, by automating routine interactions, we free clinicians to focus on comprehensive diagnosis and personalised care. The result? An enhanced healthcare experience and greater patient satisfaction, underlining our commitment to patient-centric healthcare solutions.
Experience improved accessibility and care with Duforest AI's chatbots.

Experience personalised healthcare advice, reminders, and education through our AI Chatbots. Not only do they aid in improving patient health outcomes but also significantly minimise the risk of injury. Our AI-assisted health program successfully reduces neck, shoulder, and lower back discomfort in just 12 weeks. Users reported subjective improvements in symptoms with daily tailored exercise instructions.
Our chatbots also offer alternate treatment solutions for depression and anxiety, providing an essential service in medical facilities. Furthermore, they ensure safe treatment by assessing contraindications in complex clinical cases.
Incorporating a vast database of therapy effectiveness, our AI chatbots continually evolve to offer the most suitable advice. They're instrumental in predicting optimal therapies with minimal risk, thanks to their ability to identify predictors of severe adverse events.
Experience high adherence rates as our chatbots ensure patients remain committed to their treatment plans. Choose Duforest AI Chatbots for a healthier future.

Utilise the time-saving potential of Duforest AI chatbots to streamline the collection of patient health data. Automate various time-consuming tasks and reduce administrative burdens, freeing up valuable time for both patients and chiropractors.
With our chatbots, patients can conveniently schedule appointments, ask questions, and receive support, thus eliminating the need for traditional phone calls or face-to-face interactions. This is particularly beneficial for patients juggling busy schedules or requiring frequent appointments, helping them save time and money.
For chiropractors, our chatbots are a game changer. By taking over administrative duties, they allow clinicians to focus on their core function: delivering exceptional care to their patients. Save time, reduce costs, and enhance patient experience with Duforest AI chatbots.

Elevate your operational efficiency with our AI chatbots. Our advanced tools automate routine tasks, enabling chiropractors, osteopaths, physiotherapists, and dentists to concentrate on crucial duties. Our chatbots, backed by data-driven rules, excel in sophisticated and personalised patient history intake. As the healthcare industry embraces AI, our chatbots pave the way for improved therapy effectiveness, enhanced patient satisfaction, and superior outcomes. Let Duforest AI's chatbots drive your clinic's efficiency to new heights.

Enhance your clinic's patient experience with Duforest AI's suite of advanced chatbots. Our state-of-the-art AI technology empowers patients with easy access to support and care, leading to elevated engagement and satisfaction levels. Research underscores the significant impact of our chatbots in five crucial domains: functional, epistemic, emotional, social, and conditional. Our chatbots are particularly effective in the functional and epistemic sectors, showcasing the power of AI in health information dissemination. Our chatbots are designed to resonate with all demographics, making them the perfect tool for optimising patient engagement.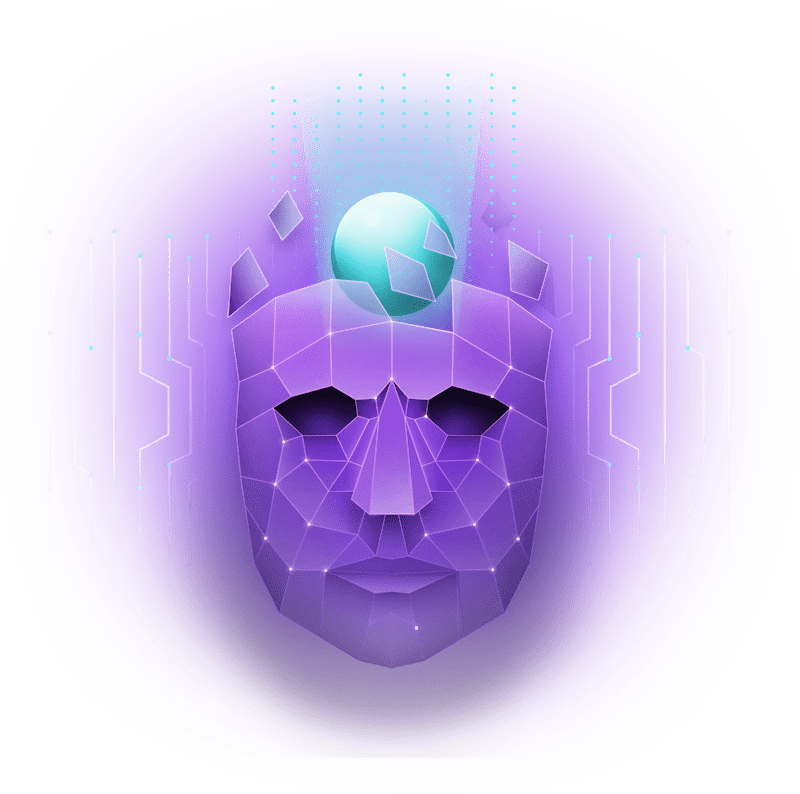 Embrace the Future of Chatbots in Clinical Practice
Experience the revolution in clinical practice with our advanced range of AI chatbots. As technology evolves, so do our chatbots, providing personalised care to patients with increased sophistication. They harness the power of machine learning to analyse patient data for accurate diagnosis and effective treatment plans.
Our chatbots integrate seamlessly with existing clinical technologies, enhancing capabilities in public health scenarios. Think real-time feedback and continuous support via wearable devices and mobile apps, or remote patient support via tele-health technologies.
By streamlining administrative tasks, offering personalised care plans, and promoting patient engagement, our chatbots lessen the burden on healthcare providers. The result is improved clinical outcomes, affordable care, enhanced patient experience, and increased satisfaction.
Duforest AI's chatbots are poised to transform clinical care delivery, embodying both promise and challenge. For instance, they aid inexperienced researchers in producing structured manuscripts, while requiring meticulous scrutiny to ensure accuracy. Embrace the exciting future of chatbots in clinical practice with Duforest AI. Experience innovation that revolutionizes healthcare and enhances patient outcomes.
At Duforest AI, we dedicate ourselves to unlocking the full potential of AI. 'AI Mastery: Educate. Strategise. Innovate.' – this isn't just our mantra, but the blueprint we follow to transform businesses with AI.
Platforms: Google, Microsoft, Amazon, IBM, OpenAI
Explore the full potential of AI utilising our broad expertise in acclaimed platforms such as Google's PaLM 2 Language Models and Vertex ML tools, Microsoft's Azure AI services, Amazon's AWS ML and AI services including the Bedrock Foundation Model, and OpenAI's GPT solutions. We, as acknowledged IBM Cloud Developers, anticipate introducing Watsonx.ai solutions soon. Irrespective of your chosen platform, our wealth of experience coupled with an innovative mindset guarantees we can offer unique insights and strategies bespoke to your particular objectives. At Duforest AI, we are more than mere service providers — we are your partners in achieving AI mastery. Let's embark on the journey to transform your aspirations into reality.